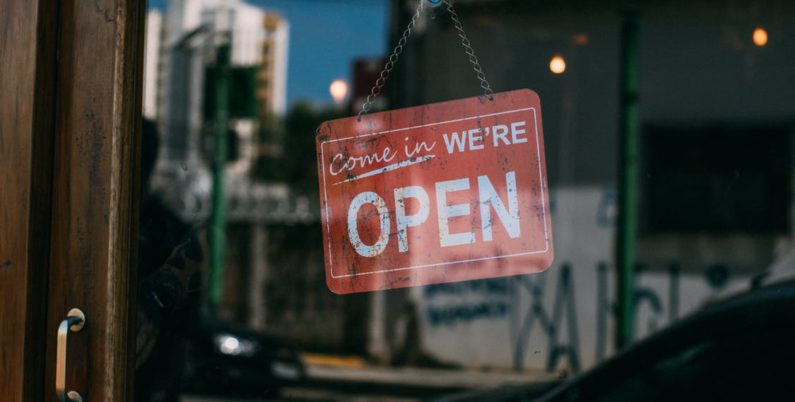 Main Factors in ATM Earnings Depends Upon Location and Traffic
Are you a retail merchant looking to increase profits? Or an individual business owner looking for passive income? If so, you may have found the ticket in ATM America's placement, purchase or partnership program.  Discover the ATM earnings you can receive.
Just like real estate, how much profit you can make on an ATM depends a lot upon location. Ideally, you will need to place the automatic teller machine in high-traffic areas where there is a genuine need for cash.
ATM's can be anywhere in where there is a need for cash.  Inside or outside any retail merchant location. Locations such as restaurants, liquor stores, convenience stores, and fast food restaurants. Casual dining, bars, night clubs, train stations are other possible locations. Football or baseball stadiums, concert venues, adult themed locations are also hot locations. Hotels, condo complexes, mobile events, mounted in trailers, mounted on the back of food trucks, are also ideal cash locations. Anywhere people need access to cash an ATM can make your business a passive income.
There are several factors to consider when selecting a location for your ATM. First, do some research as to whether surrounding businesses create foot traffic. Do these businesses require more cash transactions or other methods of payments. This may drive their customers to your location to get cash. Next, you may also want to know where the nearest ATM is in relation to your business.
ATMs can be close together, but only if it truly makes sense to do so. There must be enough traffic and cash intensive transactions to support multiple automatic tellers. For instance, an ATM in a hotel and a store next to the hotel would make sense because only the hotel patrons will use the automated teller machine in the hotel. Although they're close by, they are targeting entirely different groups of people.
Signage is also a very important factor to drive the traffic to your automated teller machine. Signage should be visible to both foot traffic and vehicles that drive by your business.
Once you have done your initial research and have determined that you have the adequate traffic and cash intensive. Now, you want to know much money can you earn from having an ATM.
Studies indicate that 3 to 5% of people that see an automatic teller machine in an establishment will likely use the ATM. For example, if your location has an average of 200 customers visiting each day. One should expect that approximately eight of those 200 people would use that ATM daily.
Take those eight people, multiply it by the amount of surcharge. Then take that figure and multiply it by the number of days of business in the month or year. This will give you an estimate on how much revenue could be generated from the machine in a months' or years' time.
Another factor in determining how much revenue your ATM will create is which program fits your business model. With the purchase of an automatic teller machine, you set the transaction fee and keep the entire fee minus a minor processing fee. With both our placement and partnership programs, you will get a free automated teller machine. If you want a larger cut of the transaction fee and you can supply the cash and cash loading services, you may opt for our partnership program. If you want a hassle-free, hands-off solution to making ATM income, while we supply the cash and cash loading under our placement program.
The choice is yours. Our professional staff works individually with each business owner to determine the best equipment and program that will create maximum profitability. For additional details on all our ATM programs and how ATM America can benefit your individual business, contact us today!