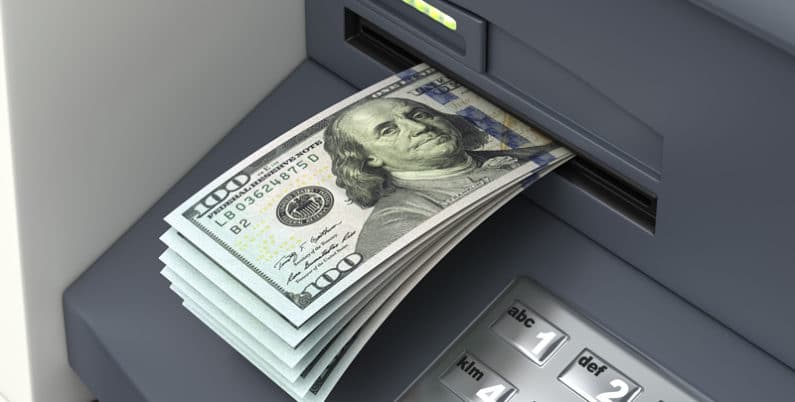 Get An ATM For Your Business
So your thinking about an ATM for your business, but not sure if it's practical or how to go about it. Would you like to know why you need an ATM? Would you like to know what ATM options are available? If so then you have come to the right place.
We will provide you with information on why an automatic teller machine would benefit your business. Also, we will provide step by step instructions on how to get an ATM for your business.
Would an automatic teller machine work for your business?
There two questions to ask in accessing if an ATM would work for you:
1.) Is your business location a good place for an ATM machine?
If your business has traffic coming through the door and part of your business requires cash at anytime, then you need a ATM. Some excellent examples of businesses that need an automated teller machine could include: gas stations, convenience stores, bars and restaurants, supermarkets, hotels and motels, apartment complexes, hospitals, food courts, shopping malls, and more.
2.) My business and my customers use cash, I need an ATM.
Now that you've determined to get an ATM for your business, what's the next step? Contact us at ATM America. We provide full-service machine placement and cash management services to business owners. Whether you operate a night club, convenience store, gas station, automotive business, or any other business that can benefit from having a cash machine onsite.
We can separate out ATM businesses into three tiers of classifications:
Tier 1 : are marquee locations like large crowd public venues, large hotels, busy convenience store gas stations in metro areas, and similar locations.
Tier 2 : are medium-sized hotels and busy drinking establishments. Also hospitals, condo buildings, office buildings, and outside locations should be considered.
Tier 3 : are small hotels outside metro areas, bars and restaurants, and those places that will not do more than 50 transactions per month.
How do I get an ATM?
The first step in how to get an ATM is understanding your options in attaining an ATM. There are many ATM companies out there, and each offers different programs. However, these programs do offer some similarities. Here is the basic break down of programs.
Get A Free ATM – If you have a location with the need for cash, an independent ATM operator that services your area may be willing to provide an ATM machine. They will manage cash loading and maintenance. While you will get a percentage of the profits. Free ATM placement is a hands off and hassle free solution. There is no financial commitment.
Here is more information on Free ATM Placement
ATM Partnership – The partnership program model is perfect for locations that want to earn more money, without buying an automatic teller machine. To get this ATM for your business all you will need to do is provide a location for the ATM and keep the ATM loaded with cash. In turn you will earn a higher percentage of profits. In this model, the independent ATM operator will buy and manage the machine and split the surcharge revenue with you. There is generally no upfront cost (other than the cash to load the machine with). This is often a popular option for new businesses/locations. Some ATM vendors will actually allow you to start with this option then if you want to buy it later, you can.
Learn more about the ATM Partnership Placement Program
ATM Purchase – If you want to make 100% of the surcharge money then owning the ATM machine is the way to go. This is a straightforward program. You buy the ATM machine, supply the cash and do all the maintenance. Typically nicer and busier locations go for new ATMs and some Tier 3 locations prefer lower cost used ATMs.
When looking for a place to buy your ATM, be sure to compare similar items and factor in the dispenser lock. Digital locks are generally preferred over manual locks. The next question would be rather you want to install it or have a professional do it. ATM installation involves drilling lag bolts into the floor. You can do it yourself if you have a big concrete drill.
The last key in purchasing an ATM is ATM Processing. To simplify things, it is a good idea to buy the ATM from a company that can also offer processing. You don't want to buy an ATM from one vendor and find another vendor for processing.
Learn more about Purchasing an ATM
Find an ATM operator that services your area
Once you have figured out the type to ATM program that you want, you will need to find a vendor for your area. If you are leaning towards a free ATM or partnership program, then it will be important to find a vendor that services your area. Outside of contacting us to see if we can earn your business, you could also ask others that have an ATM which vendor they use, look in the yellow pages, or search on Google.
If you would like to inquire about an ATM from us just fill out the form below. We offer all the three programs. Additionally, our technicians are on call 24/7. Additionally, if you have any questions we did not answer here just contact us below. We want to help you get an ATM! Our goal is to get your business an ATM as quickly and easily as possible.