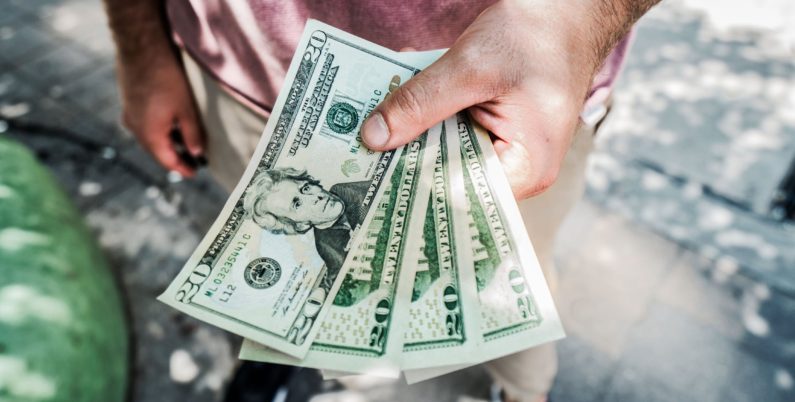 Consumer Cash Demand is Driving the ATM Market
Even as new payments and technologies continue to emerge, cash retains a strong hold among consumers, which is good news for the growing ATM industry.
Consumers may not choose to use paper money as their go-to payment instrument in all buying instances. However, they still prefer its near-universal acceptance and utility in some situations, according to a study by the Federal Reserve Bank of San Francisco.
Consumers who generally prefer debit or credit cards are still 49% likely to use cash for purchases less than $20. US notes is also the first payment preference for 30% of consumers, and for consumers who prefer cards, cash is their second preference.
This preference for cash is spurring the demand for ATM availability among consumers nationwide. ATMs are still the best way for a retail customer to engage in 24/7 banking services. Paper notes will continue to play an important role as a payment instrument in the small-value transactions. In the US, 75% of the population still uses ATMs as a cash-vending machine, according to Technavio a leading global market research company.
In 2015, 40% of transactions done by the consumers for payment activity used cash as a medium for the transaction, followed by debit cards, which contributed to 25% of the market and credit cards, which contributed 17%. Thus, the ATM market will continue to exist if there is a requirement for cash as a major payment instrument, according to the same Technavio study.
There are several reasons why the demand for bills will not go away any time soon. According to several studies into the patterns of cash holding among US consumers.
Unlike credit or debit cards, cash is accepted almost everywhere. Most merchants in the US happily take paper money for payments.
Cash is useful in emergencies. Credit cards are convenient, until they don't work or aren't available. Cash can save consumers money and hassle when traveling.
Consumers would rather tip in cash and wait staff prefer cash tips. Servers are able to collect their earnings right away.
Cash discounts are prevalent now with many small and large businesses. These discounts are especially common at gas stations in certain areas, where consumers usually save 5 to 10 cents a gallon if you pay with paper rather than a card.
Studies indicate people spend less when they carry cash. Researchers at MIT found people who were told to use a credit card instead of cash were willing to pay more for purchases.
Cash payments stay private and no credit card information is exchanged. Consumers who value their privacy appreciate the anonymity of paper transactions.
To help your business capture this growing demand for 24/7 bills, ATM America provides full-service ATM placement and cash management services to a myriad of business types. Whether you operate a night club, convenience store, gas station, automotive business, or any other business that can benefit from having a machine onsite, ATM America can increase your profits as well as provide the personalized service you expect from a business partner. Contact ATM America to find out how to increase revenue by placing an ATM in your business.