New York ATM Services Provided By ATM America
ATM America provides automated teller services in the New York, Ny metropolitan areas
.
This page is for our New York ATM services in the "Big Apple" and surrounding communities.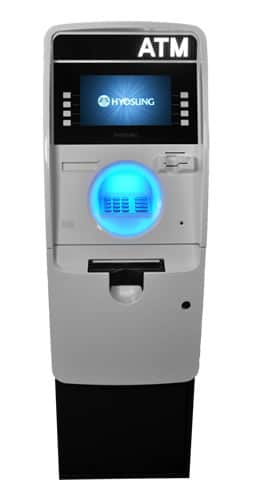 Great Automatic Teller Machine Locations
Does your business require cash transactions or is better with cash purchases? Perhaps there are businesses near by that are cash based. Do you have customers or clients who regularly ask, where's the ATM machine? There are many businesses that are types of businesses that benefit from a cash machine. For example hotels, zoos, event facilities, convention centers, stadiums are excellent locations. Automatic teller machines are also excellent for bars, restaurants, casinos, gentlemen's clubs. Laundromats, liquor stores, convenience stores, and amusement parks are potential automated teller sites. Bowling alleys, airports, pool halls, movie theaters, nightclubs can benefit from a cash machine. Also shopping malls, country clubs, speedways, gas stations and many more may need a ATM!
Find Out More
Our ATM Services
ATM America's Full-Service Placement Program offers you a hands-off solution to making additional revenue. The extra revenue is created with  providing your business with a Free ATM.
Our Partnership Program offers more profit per transaction. Works well for owners that want more involvement without having to purchase an automated teller machine.
ATM America Sells New machines at wholesale cost and is one of the leading independent dealers/distributors of automated tellers in Texas. Through our Purchase Program, our machines come configured and programmed. You will be ready for operation right out of the box.
Our staff of professionally trained technicians are on call 24/7 to provide maintenance and service.
ATM America's Transaction Processing enables our merchants 24/7 access to their processing data. All our clients are provided their own data tracking website enabling them to monitor and analyze their data in real time including terminal status, cash levels, transactions and more.
Without sufficient cash, in your ATM you're not making money or satisfying your customer's needs. With our Cash Loading and Management services, your machine will never run out of money.  Your automated teller machine's cash is provided by our Vault bank in a Armored Carrier.  We even do forecast management to make sure your machine is full.
Our ATM America—New York ATM service area covers approximately anything with 100 mile radius
of downtown New York.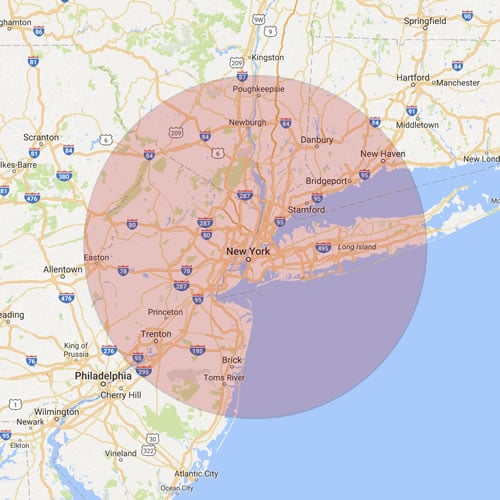 If your location is not within this service area, we may still be able to help, Contact us today to find out!
Our Service Areas
New York City
Get an automated teller machine for your business in New York City. Including areas of Manhattan, Bronx, Brooklyn, Queens, and Staten Island. Consider New York ATM near areas of the MET, Times Square, Empire State Building, or the Statue Of Liberty. Museum of Natural History, Central Park, High Line and Guggenheim Museum are other locations for an automatic teller. Automatic teller machines are great near tourists areas like Grand Central Terminal, Coney Island, Broadway, and Washington Square Park. Consider a cash machine near New York University, Columbia University, Fordham University and St. John University. North New York City, SouthNew York City, West and East just contact us to learn about our placement programs. New York City ATM services  are offered to the great city known as the Big Apple or the City That Never Sleeps.
Manhattan ATM
We provide services for businesses in the Manhattan center. This includes areas near Randall's Island, Wards Island, and Roosevelt Island in the East River. Also, Governors Island and Liberty Island are areas we service. We install machines for all types of businesses in Manhattan. Such as hotels, restaurants, major sports stadiums, bars, entertainment venues, offices and many more.
Brooklyn
Our company manages ATMs for locations in Brooklyn, NY. Barclays Center, Coney Island, Marine Park, and Prospect Park are locations that we service automatic tellers.
Queens
We supply automated tellers for hotels, gas stations and other establishments around the Queens area. Downtown Flushing, Citi Field, Flushing Meadows-Corona Park and other areas are ideal for an ATM.
Staten Island
We offer our ATM services to Staten Island. We offer our programs in St. George, Tompkinsville, Clifton, and Stapleton and other surrounding Staten Island areas
The Bronx ATM
ATM America installs ATM's in the communities surrounding the Bronx area including Belmont, Riverdale, and Longwood. Melrose, Treemont, Allerton, Westchester Square, Yankee Stadium and the Bronx Zoo are teller possibilities.
New York Airports
We operate New York ATM's for hotels and the hospitality industry around the John F. Kennedy Intercontinental Airport.  We also operate ATM's in the LaGuardia Airport area and Newark Liberty International Airport.