ATM America ATM Service Areas
Our ATM Services
ATM America's Full-Service Placement Program offers you a hands-off solution to making additional revenue. The extra revenue is created with ATM America providing your business with a Free ATM.
ATM America's Partnership Program offers a free ATM and more profit to you per transaction. This is an excellent option for a business that is willing to provide your own cash to the ATM machine.
ATM America Sells New ATMs wt wholesale cost and is one of the leading independent dealers/distributors of ATMs in Texas. Through ATM America's Purchase Program, our ATMs come configured and programmed. Your ATM will be ready for operation right out of the box. .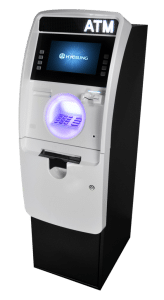 ATM America Service Areas within Texas
If your location is not within this service area, we may still be able to help, Contact us today to find out!
Follow Us On Our Social Media